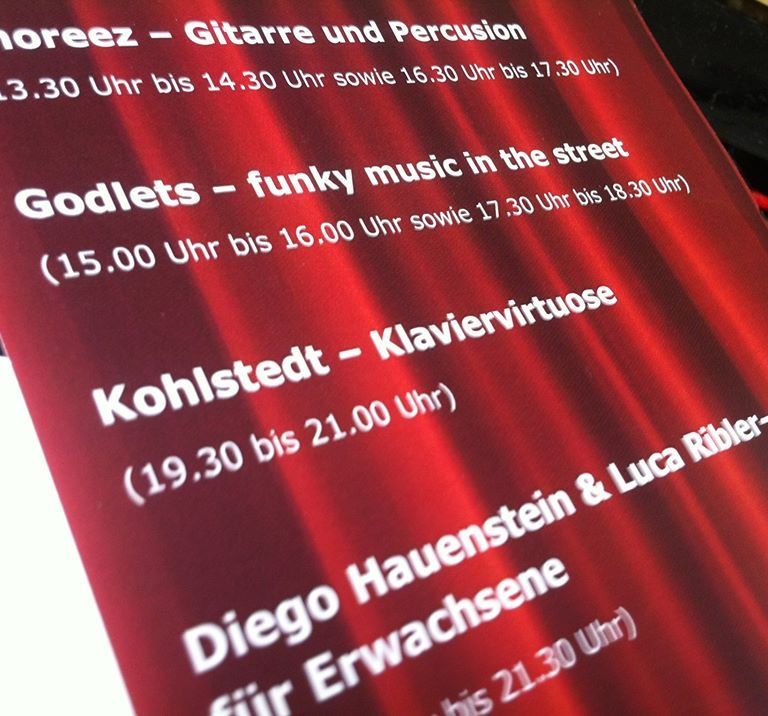 05 July 2014
Amriswil (CH) - Kulturforum Open Air
Back to concert list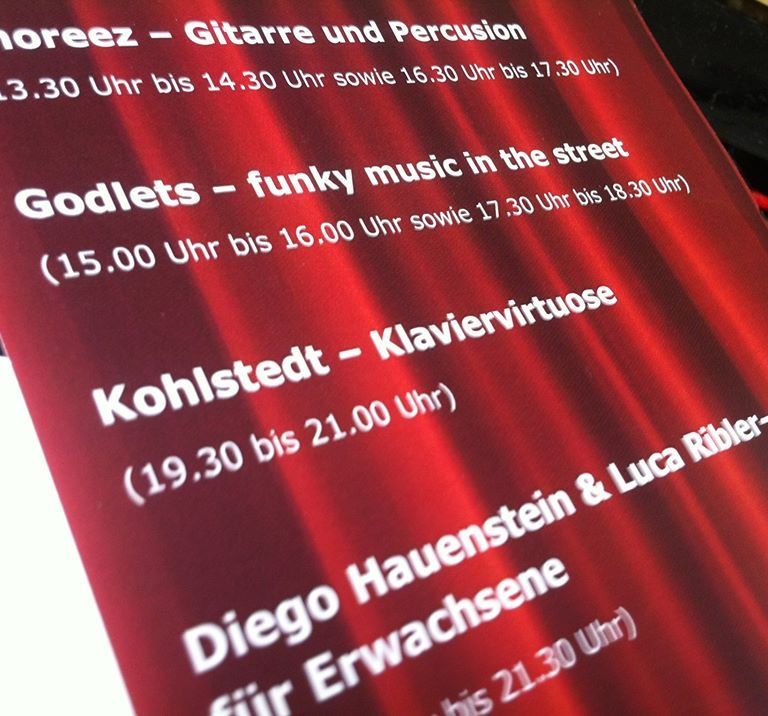 I played a concert at Kulturforum Open Air in Amriswil (Switzerland) on the 5th of July 2014 — if you were there it would mean a lot to me if you would share your impressions and thoughts and maybe even some pictures with me!
After a 7 hour drive through thunder and rain we're back home. Thanks to Kulturforum Amriswil, especially to Donato, one of the heads of that nice institution. We will come backMartin Kohlstedt
Your thoughts, memories and pictures
Be the first to share your memories.