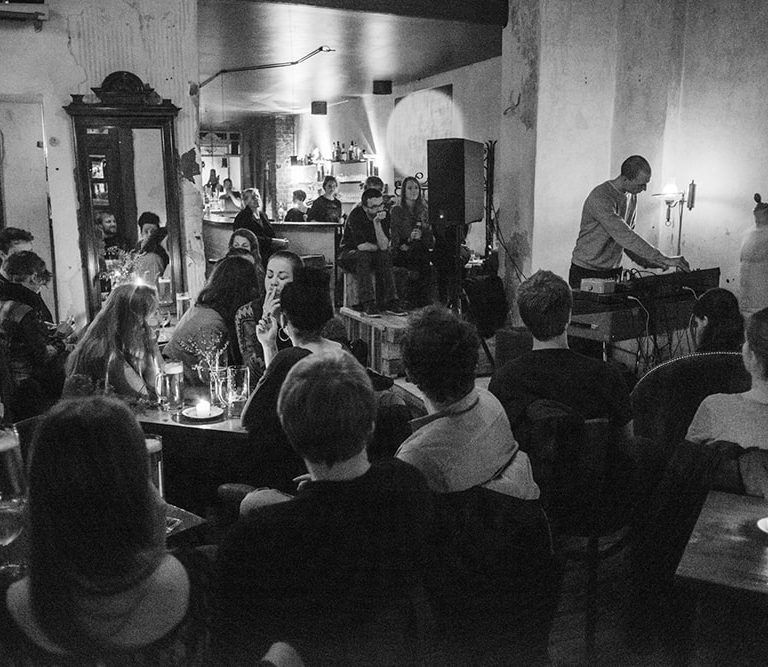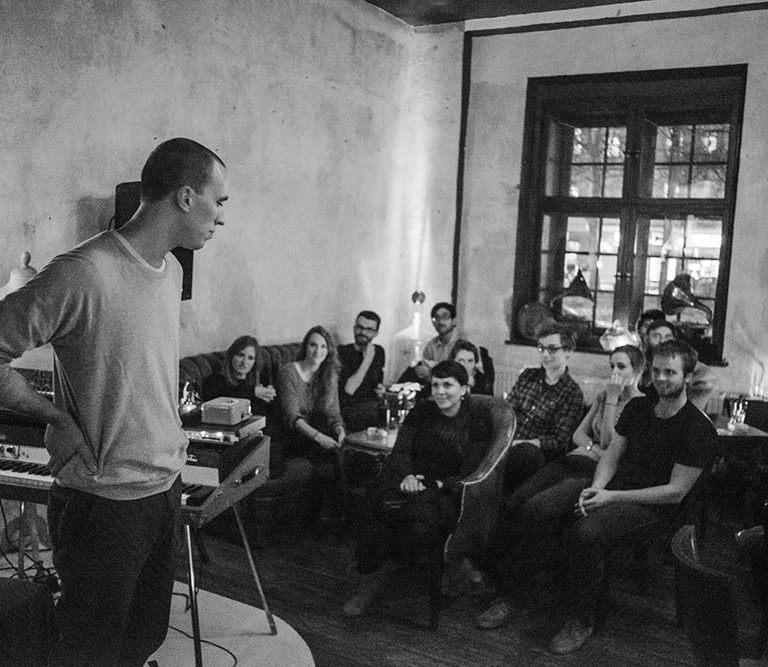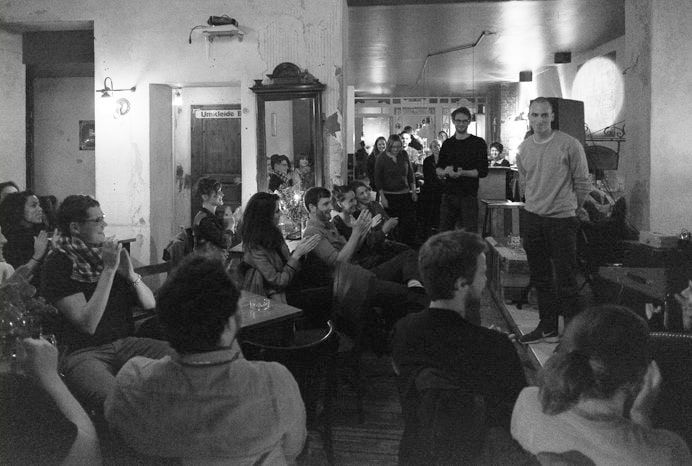 06 November 2013
Berlin (DE) - Fitchers Vogel
Back to concert list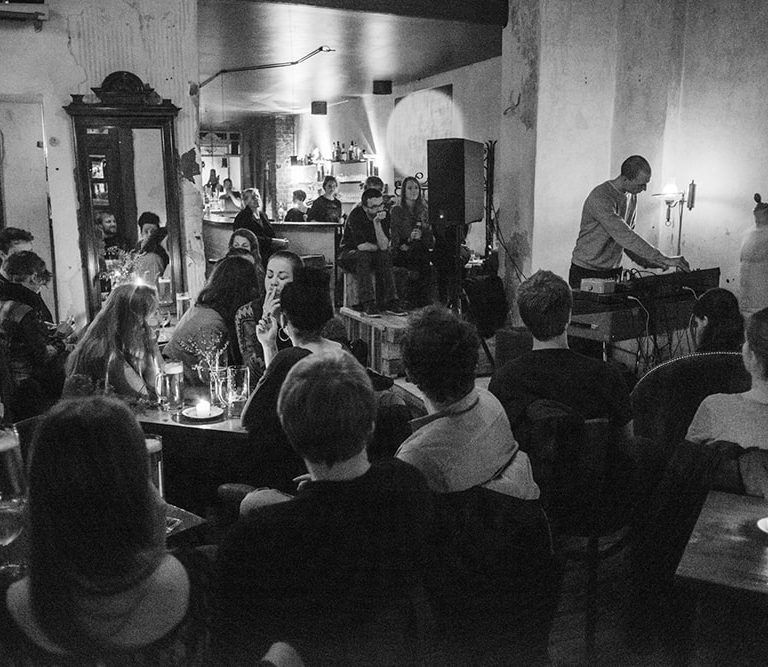 I played a concert at Fitchers Vogel in Berlin (Germany) on the 6th of November 2013 — if you were there it would mean a lot to me if you would share your impressions and thoughts and maybe even some pictures with me!
Ja, schon wieder Berlin. Aber was gemütliche Plätze angeht hat die Hauptstadt nunmal einiges zu bieten – in diesem Fall mitten in Friedrichshain. Das Konzert war der Startpunkt meiner Wintertour und eigentlich auch Startpunkt für alle weiteren Entwicklungen meiner Musik. Auf der Hälfte meines Sets konnte ich hier das erste mal eines der Stücke sich selbst überlassen, ohne den Kontrollfreak in mir aufbrausen zu lassen. Hier endete das blockierende Lampenfieber und die Freiheit begannMartin Kohlstedt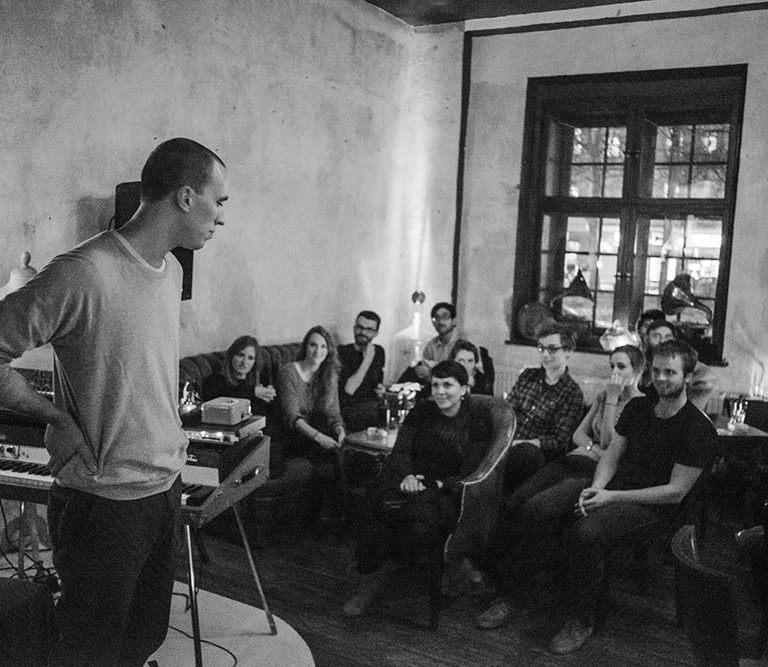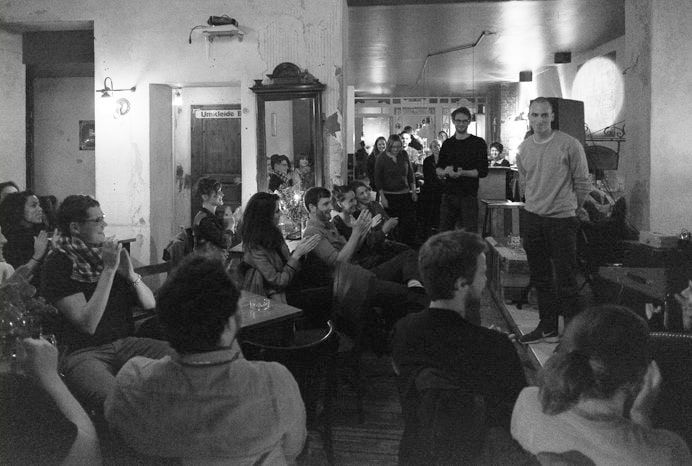 Your thoughts, memories and pictures
Be the first to share your memories.